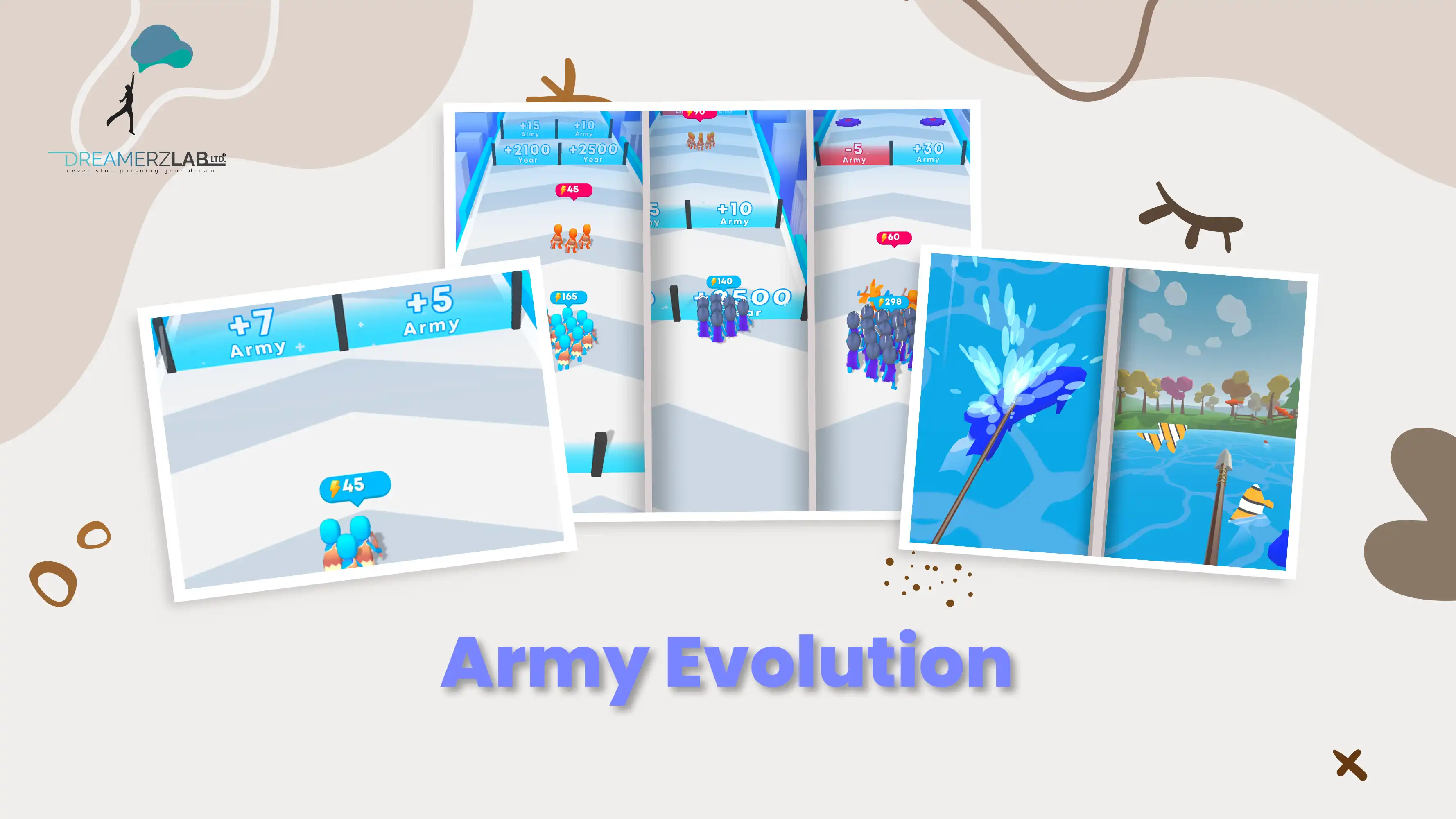 About Army Evolution
Army evolution runner game where player will start alone and along the path he will find gates with different soldier type from different ages. There will be a pack of enemy army defending and retreating to their base and you have to chase them and defeat them all.
You can use the gates to increase your men power and travel though time to transform into different ages soldier. But be careful about those obstacles the enemy places for you when they are retreating.