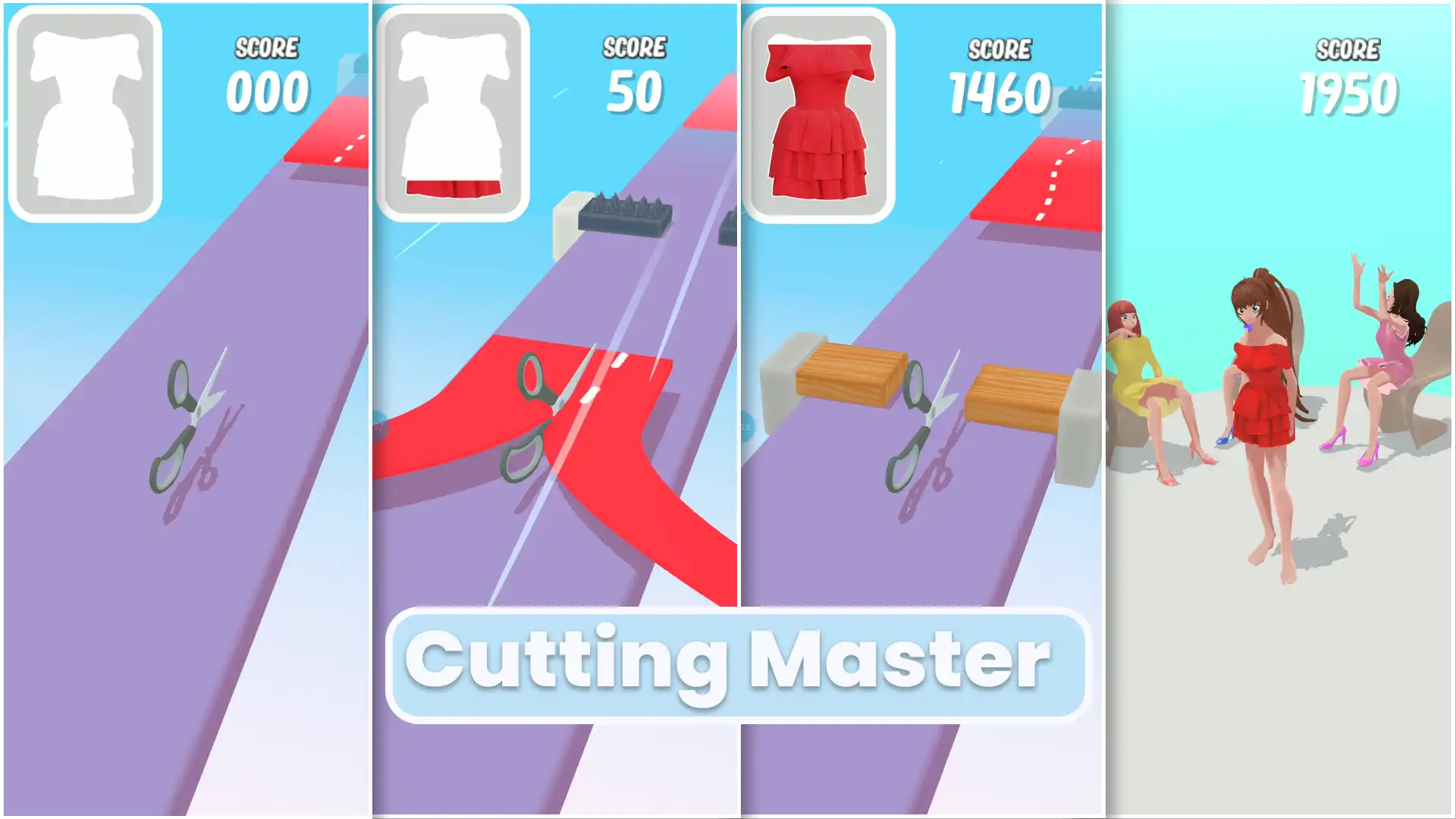 About Cutting Master
Cutting master is a perfect combination to test you acuracy over speed. Cut the object using the scissor while avoiding the obstacle. Each object has a mark to cut it. You need to perfectly cut the mesh follow the mark.

The more you progress, the speed and challenge will increase. And avoid the obstacle to avoid breaking the scissor down.